Track, analyze and optimize your digital campaigns with Odoo Link tracker
"Half the money I spent on advertising is wasted. The trouble is I don't know which half."

John Wanamaker, american businessman 
How to easily measure the ROI of all your marketing campaigns: The marketing profession has dramatically changed these past years. Emerging technologies, new tools and evolving medias have forced every business to adapt to new expectations and behaviors and to develop their presence where customers are now -Internet. As a result, today's marketing campaigns rely almost exclusively on digital channels.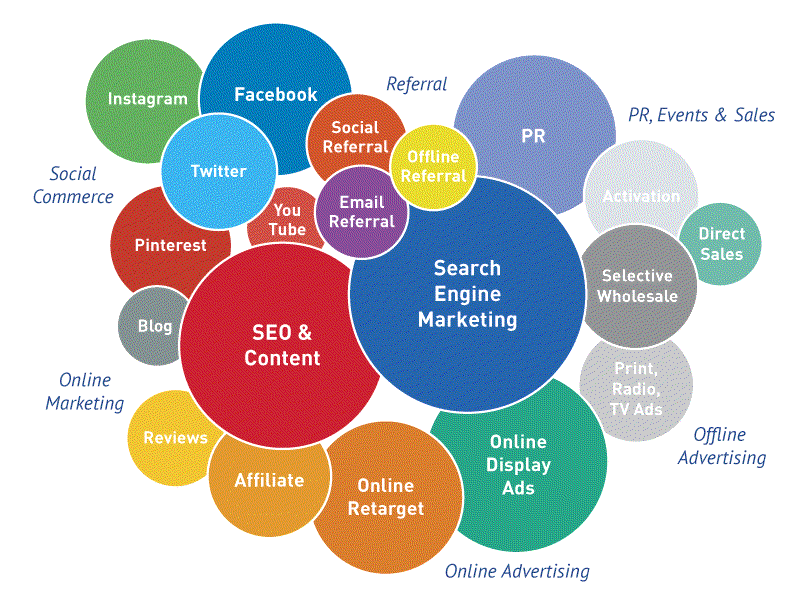 But, when it's quite easy for anyone to launch several online campaigns simultaneously, it is much more difficult to see exactly how these campaign impact return on investment. Indeed, according to a recent study, 90% global marketers are not trained to calculate ROI and 80% of them struggle with being able to properly demonstrate to their management the business effectiveness of their spendings, campaigns and activities.
This statement is surprising when we know that, today more than ever, any business is under pressure to measure the ROI of every dollar spent to make sure their efforts are effectively contributing to the bottom line.
Keep track of everything, from the first click to the final sale 
Reporting can be one of the most tedious parts of a marketer's job, but it's also one of the most critical- your metrics prove your work's worth. However, how many of them can answer the following questions?
How many opportunities did your last email campaign generate ?

How much revenue your last PPC campaign brought to the company ?

What happens after your prospects have clicked on a link you sent ?
My guess is – not a lot. The trouble is, if you don't know how your campaigns are performing, you're certainly wasting your time and money without even knowing it. And that's where Odoo's Link Tracker can be a game changer.
Link tracker is a great new feature available from the Website module that will help you to track, analyze and optimize all your online campaigns. Whether you are running a single or a dozen digital campaigns, you will be able to show to your manager exactly which marketing sources are profitable and which aren't!
How does Odoo Link Tracker work?
Link Tracker will keep track of your campaigns and differentiate one campaign from another thanks to UTMs (basically, they are pieces of code added to the end of an URL in order to keep track of it). From Odoo Website, you can easily add UTMs to any link from the 'Promote' tool, accessible from the upper right menu of your screen.
In Odoo, any UTM is composed of 3 parameters:
Campaign : the name of your campaign. Every campaign you run should have a different name in order to differentiate them from each other (e.g. "June_promotion" or "2015_landingpage_UK");

Medium: the channel used to send your campaign (e.g. : email, social or paid);

Source : the specific source within the above channel (e.g. : newsletter, Facebook or AdWords).

Once you have inserted the UTMs related to your campaign, a URL with analytics trackers will be generated. Unlike traditional link trackers tools, with Odoo your URL is shortened and fully customizable, making it more manageable and easier to share.

You're now all set to send your campaign using the tracked link newly generated. Every time a prospect will click on your link, information will be captured and displayed through different tools:
From the Link Tracker dashboard, where you can see the popularity of your link over time and compare its performance with your others campaigns

From Google Analytics (go to Acquisition > Campaigns), where you can sort your campaigns by medium, source or campaign name and get more in-depth insights (acquisition, behaviour, conversion)

And, last but not least, from Odoo CRM, where you will be able to accurately measure the profitability of your marketing campaign through the whole sales cycle (see example here under). You will also be able to segment your audience by how they arrived on your website and initiate smarter interactions.
How much revenue did my last email campaign generate? 
This is exactly the kind of question that your manager can ask you – and put yourself in a awkward situation if you don't know what to answer.
Let's imagine that you just sent the following email newsletter to your email database. That email contains some links redirecting to several specific landing pages. As a marketeer, you hope that this email lead to conversion and that conversion lead to revenue. Indeed, unless you are an ecommerce player, chances are that days or weeks will pass until leads turn into won clients. How to track them then ? Very simply. Here is how to proceed.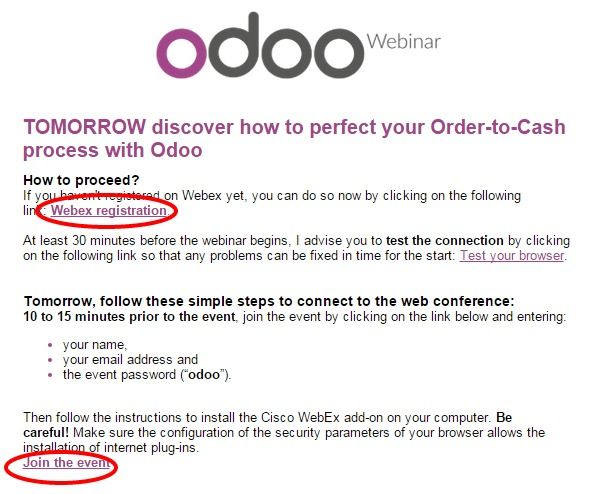 The first thing to do is to add UTMs to your links :
Campaign : NEWSLETTER_MARCH_2015_BENELUX

Medium : Email

Source : Newsletter
From there, any recipient converted as a lead from your links will be captured into Odoo CRM.
Then, From Odoo CRM, you will be able to filter yours clients by campaign, source or medium. As I want to know the results from a specific campaign, I will choose to filter by campaign and see what has happened.
The results?
28 visitors coming from my newsletter have become paying customers

a total of €4619 in sales has been generated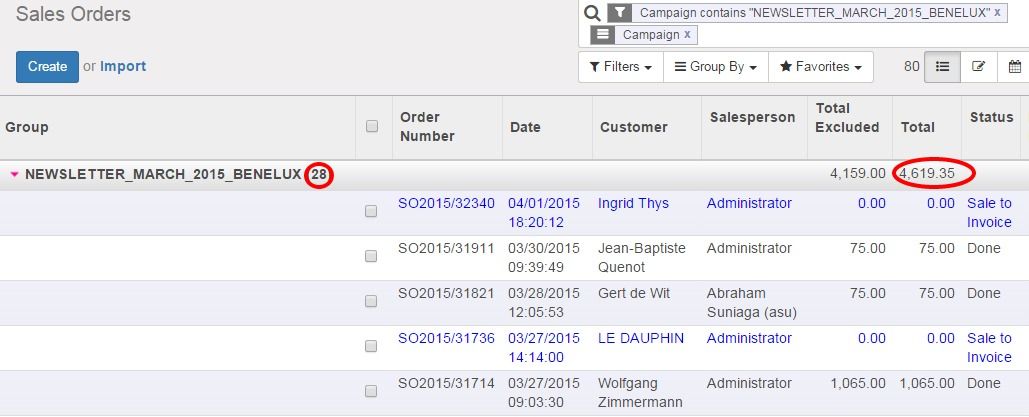 It's that simple!
As you can see, the major advantage of using Odoo CRM with the Link Tracker too is that, unlike other analytics tools like Google Analytics, every interaction on your website gets tied back to an actual person or company. Just imagine all the opportunities you'll be able to uncover!
https://www.odoo.com/blog/odoo-news-5/post/how-to-easily-measure-the-roi-of-all-your-marketing-campaigns-309